Supply chain management
Online software
SupplyCare Hosting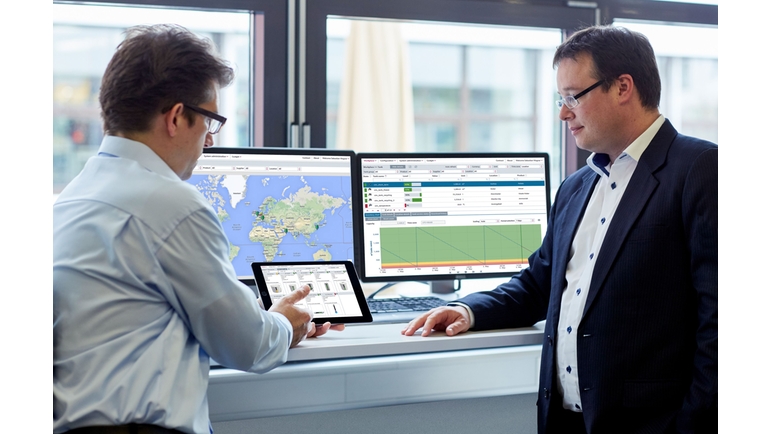 Cloud-based inventory management platform for transparent information within the supply chain
The SupplyCare cloud-based inventory management platform supports users in collaborative demand planning, event-driven replenishment planning and scheduling as well as the reconciliation (in/out) and consolidation (totaling) of geographically distributed inventories. You can involve partners from all entities and even from different companies to make your supply chain smarter. SupplyCare Hosting runs on a redundant server infrastructure at Endress+Hauser and is available via web browser.
FLEX 선택
기술적 우수성
단순성

Fundamental 선택

기본적인 측정 요구사항 충족

기술적 우수성

단순성

기술적 우수성

단순성

Extended 선택

혁신적인 기술로 프로세스 최적화

기술적 우수성

단순성

Xpert 선택

가장 까다로운 어플리케이션 요구사항 충족

기술적 우수성

단순성
Loading alternative products
빠른 선택
제안된 옵션 중에서 선택하십시오.
개별 사양 구성
가능한 모든 옵션에서 선택을 계속하십시오.
추가 구성 요소

장점

Improves demand planning and lowers your inventories

Enables business processes such as Vendor and Supplier Managed Inventory (VMI, SMI)

Complete solution from inventory measurement and data acquisition to integration in your business processes

Worldwide...
적용 분야

Monitor product stock in your tanks and silos at your desk or on the go using web browser technology

Assign warning and alarm limits as well as theft detection to all monitored inventory

Send or receive e-mail notification, e.g. that replenishment is...
문서 / 매뉴얼 / 소프트웨어
SupplyCare Hosting SCH30

Cloud-based inventory management platform for
transparent information within the supply chain

Technical Information (TI)

SupplyCare Hosting SCH30

Operating Instructions
Operating program for the coordination of material and information flow
along the supply chain

Operating Instruction (BA)

SupplyCare Hosting Manufacturer Information

Manufacturer information for users regarding software updates
(following the NAMUR recommendation 53)

New software version : 2.08.xx

Manufacturer Information (MI)