Steam distribution closely monitored for process efficiency
Accurate measurement of steam distribution parameters delivers process efficiencies with safety
Steam distribution with minimal energy loss is a key challenge when aiming for efficient utilities plant operations. From the boiler house to the points of end-use, poor lagging, malfunctioning steam traps, and inefficient cooling of superheated steam can diminish energy distribution effectiveness. Water hammer can cause wear to infrastructure. Therefore, dryness fraction must be constantly and accurately monitored for optimal steam quality. Our technologies help to optimize steam distribution.
How we can help
From reducing the risk of water hammer, to ensuring efficient cooling of superheated steam, to checking that steam dryers and pressure reducing valves are functioning correctly, Endress+Hauser enables you to accurately measure and optimize steam distribution, including custody transfer. Our complete portfolio of 2-wire measurement and monitoring solutions will increase the availability of your steam supply and allow exact mass and energy balance for safe, efficient steam distribution.
Improve process efficiency with accurate energy distribution monitoring

Reduce corrosion risk with cooling water quality and amine consumption monitoring

Comply with international standards thanks to Endress+Hauser Heartbeat Technology
Key measuring points in steam distribution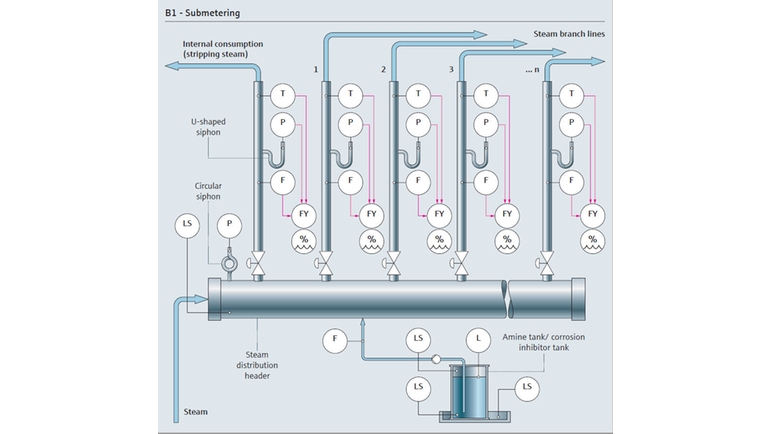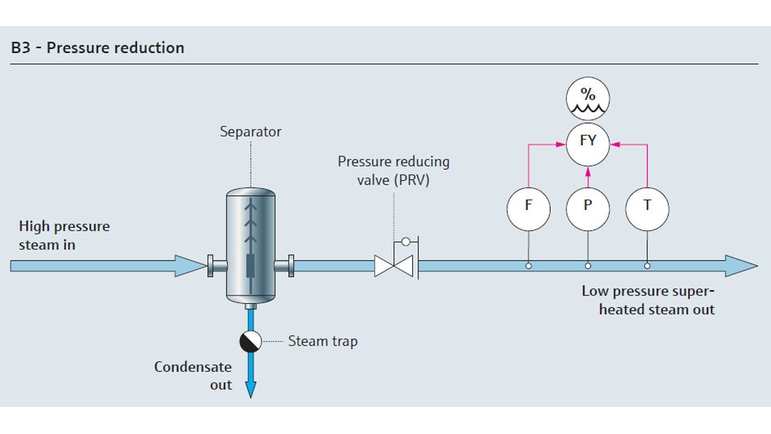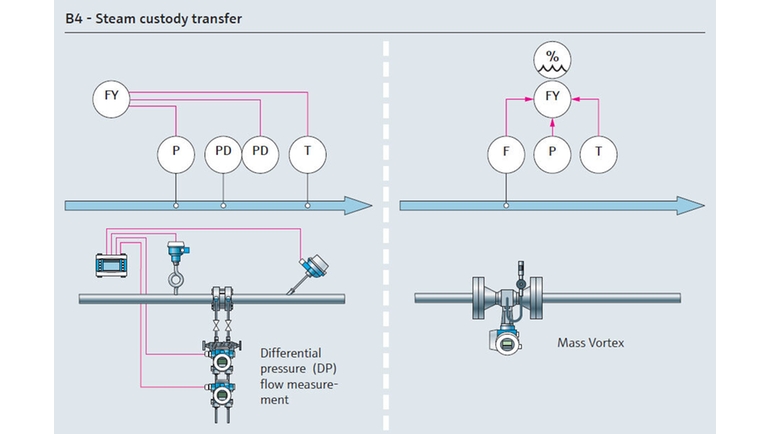 장점
Balancing steam distribution and steam consumption systems requires a great deal of skill and know-how. Our extensive range of accurate and reliable metering, monitoring, and steam management products and services ensures complete transparency and efficient, safe steam distribution in compliance with energy and environmental management standards. Partner with us for integrated steam management solutions that unlock the maximum potential of your entire steam system.
Up to 15%

energy consumption savings from comprehensive energy monitoring solutions

24/7

high measuring accuracy and operational safety over the entire life cycle of your steam system

10s of millions

of savings from sensors and solutions successfully applied in utilities
효율성

Steam consumption optimized for efficiency and safety

The boiler house is where you burn the money. Steam consumption is where you waste it! Endress+Hauser is your reliable partner to help you accurately measure steam consumption and boost efficiency.

전체 글 읽기

효율성

Boiler operation optimized and lifespan extended

You require effective ways to reduce the energy consumed while ensuring high availability and efficiency of your boiler. Check our accurate and reliable measuring and monitoring solutions.

전체 글 읽기

효율성

Utility management and energy optimization

Water, converted into steam by heating, is the lifeblood of a plant. To ensure efficiency and safety, the integrity of the boiler equipment and the reliability of its control system are crucial.

전체 글 읽기