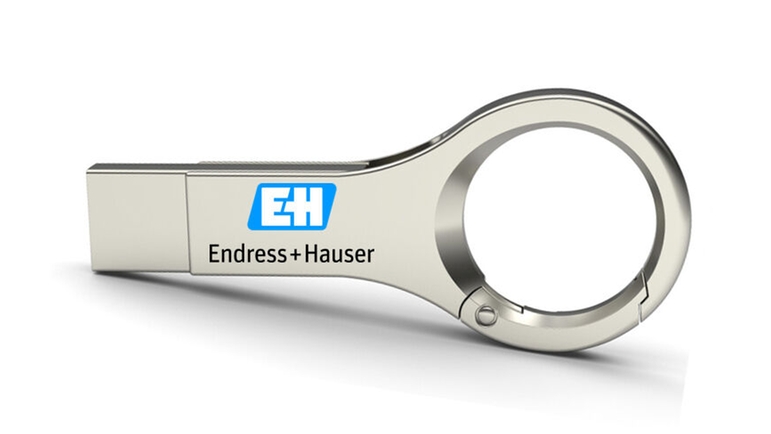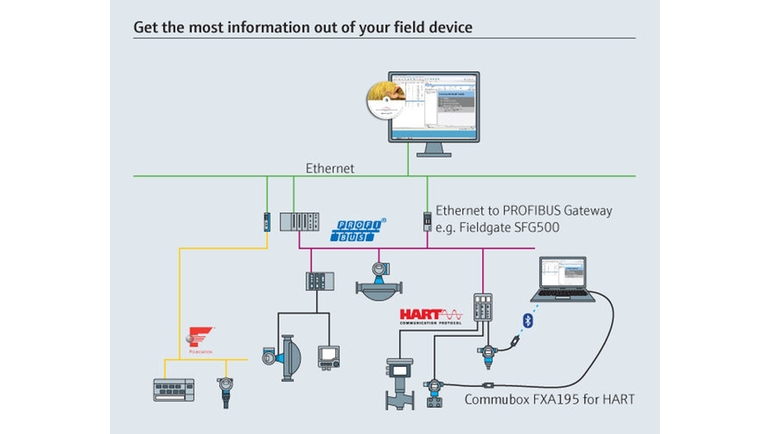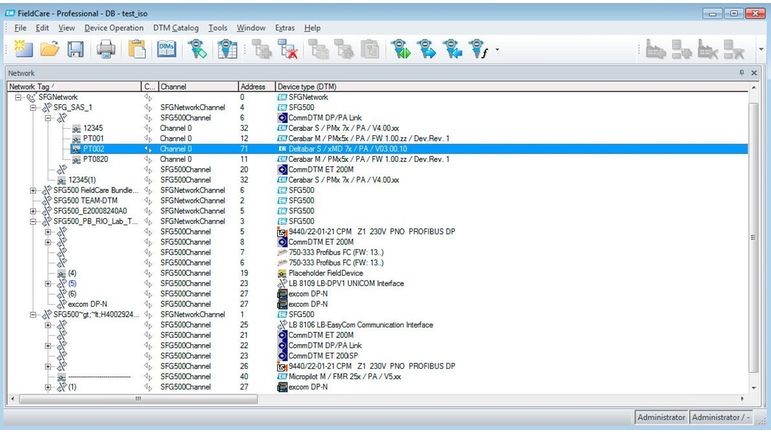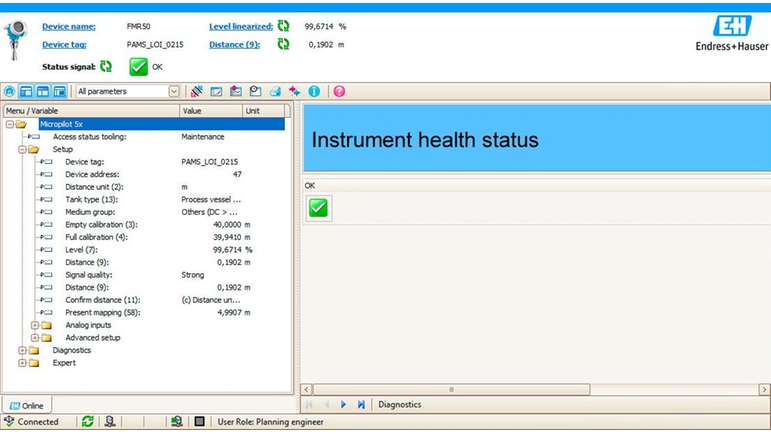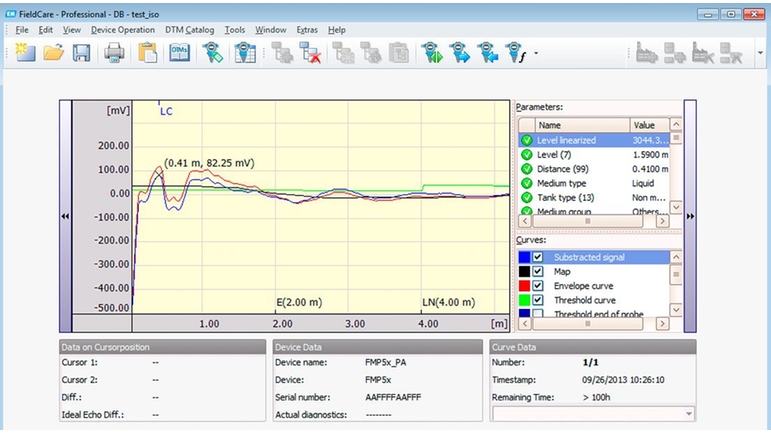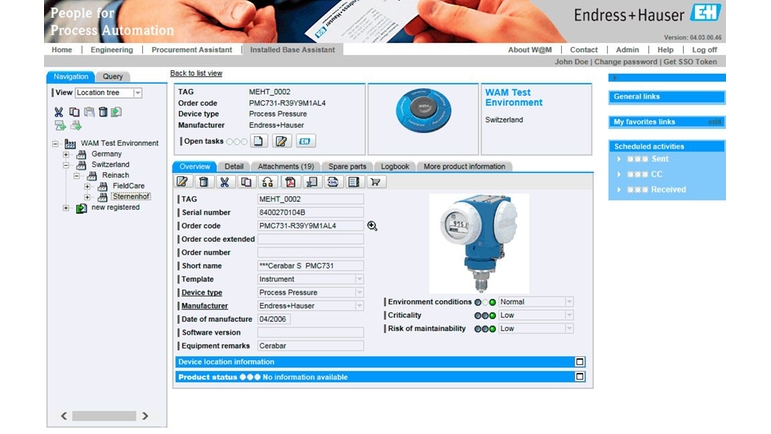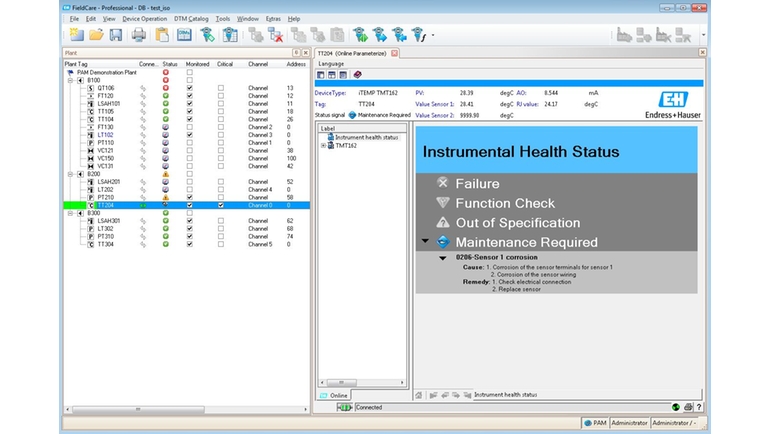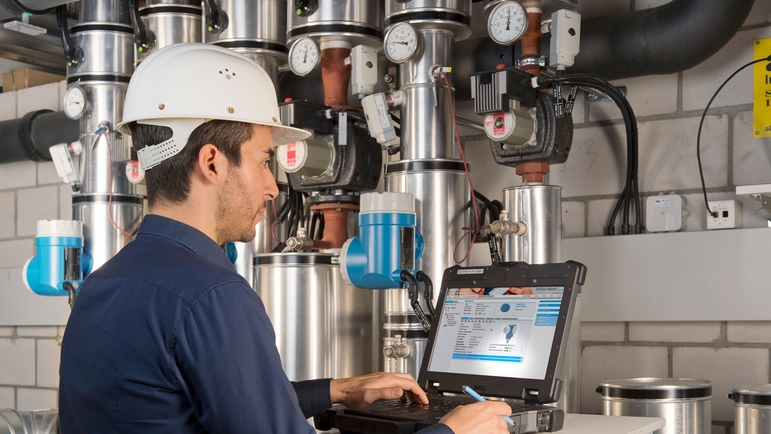 빠른 선택
제안된 옵션 중에서 선택하십시오.
개별 구성
가능한 모든 옵션에서 선택을 계속하십시오.
장점

모든 엔드레스하우저 현장 계기의 작동을 위한 완전한 인증된 DTM(Device Type Manager) 라이브러리를 제공해 HART, PROFIBUS, FOUNDATION Fieldbus 및 엔드레스하우저 프로토콜을 위한 CommDTM 지원

FDT 표준을 지원하는 모든 타사 게이트웨이, 액추에이터, 원격 I/O 시스템 및 센서 작동

DTM이 있는 모든 엔드레스하우저 및 타사 계기의 완전한 기능을 보장하고 업체 DTM이 없는 모든 타사 Fieldbus...
적용 분야

시설 내에서 스마트 현장 계기 구성 및 관리

손쉬운 계기 구성, 유지보수 관리, 상태 기반 유지보수 및 수명 주기 관리

라이선스에 따라 다양한 요구 사항에 맞춰 조정해 언제든지 업그레이드 가능
액세서리 / 예비 부품
No spare parts available.

FieldCare

FieldCare is a Software tool based on FDT/DTM technology. FieldCare is scalable which allows to fulfill tasks from Device Setup to Plant Asset Management. FieldCare includes tested and approved Endress+Hauser and third party DTMs and may be combined with other Endress+Hauser products like Condition Monitoring or W@M. Additional hardware (e.g. modems, cable) is needed. A software support service including updates to guarantee top quality and perfomance is recommended.