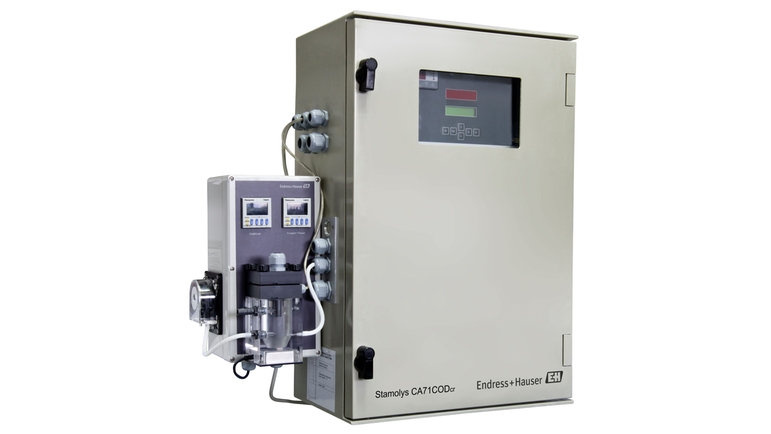 이 제품은 더 이상 제공되지 않습니다.

구모델 / 신모델 섹션에서 신모델을 확인하거나 Endress+Hauser로 문의하시기 바랍니다.
액세서리 / 예비 부품
Kit CA7x, 12 pump hoses Tygon or/we

KIT CA7x pump hoses yellow/blue 12 pcs

Kit CA71COD collecting tank for Cr waste

KIT CA71 Conn. nipple sample vessel 10pc

KIT CA71 head with rolls/perist. pump

KIT CA71 hose holder unit for pump

KIT CA71 leakage sensor HA 2 pcs.

Kit CA71COD Sample vessel w. level det.

Kit CA71COD Sample pump with back-flush

Kit CA71COD Hoses for back-flush pump
신제품

Liquiline System CA80COD는 화학적 산소 요구량(COD)을 연속으로 온라인 측정합니다. 폐수 처리 플랜트의 세정 능력을 모니터링하고 부하를 기준으로 산업 배출자에게 대금을 청구할 수 있도록 지원합니다.