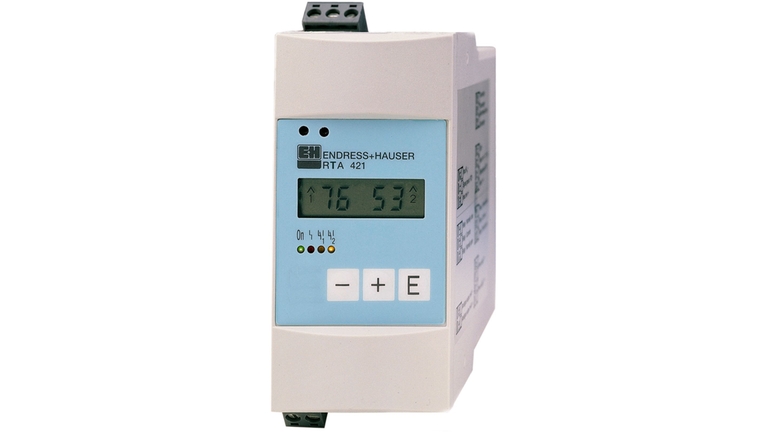 Contactor with loop power supply for monitoring current or voltage signals
The RTA421 contactor monitors industrial processes for safe operation. The unit analyzes current (0/4...20 mA) and voltage signals (0/2...10 V) and switches two independent output relays if the values either exceed or undercut the preset alarm set points. On the display both limit values are indicated in parallel. The bar graph informs on the connected signal at any time. Applications include pump control in the waste water industry. Level measurement in silos can be economically achieved.
빠른 선택
제안된 옵션 중에서 선택하십시오.
개별 사양 구성
가능한 모든 옵션에서 선택을 계속하십시오.
장점

2 relays for set point monitoring (with SPDT contacts)

Loop power supply for connected sensors

LC display for alarm set points and bar graph

Compact housing

Front end setup using 3 push buttons

DIN rail mounting, 45 mm housing width
적용 분야

Plant and machine construction

Panel builders

Process monitoring

Process control
액세서리 / 예비 부품
Terminal plug-in anal.input no loop pow.

Terminal plug-in anal.input w.loop power

Set, 10x fixing lever housing

for RMA42x/RMx621/RTA421/RN221N/TMT12x

Nr

5

Order code

RTA421X-HB

Housing cpl. (version with display) without terminal strip and display PCB