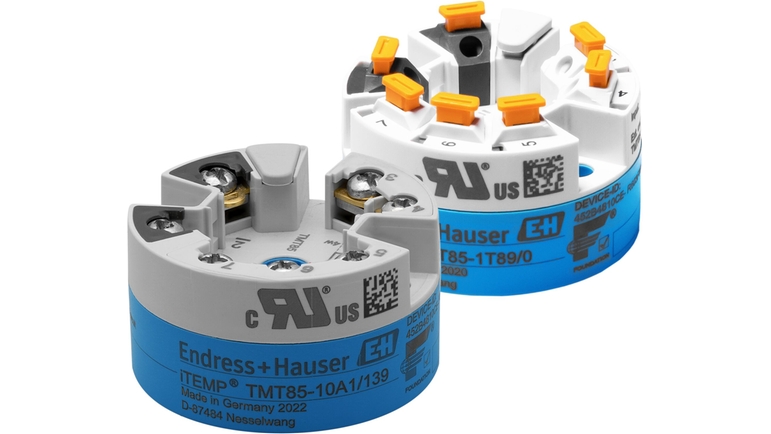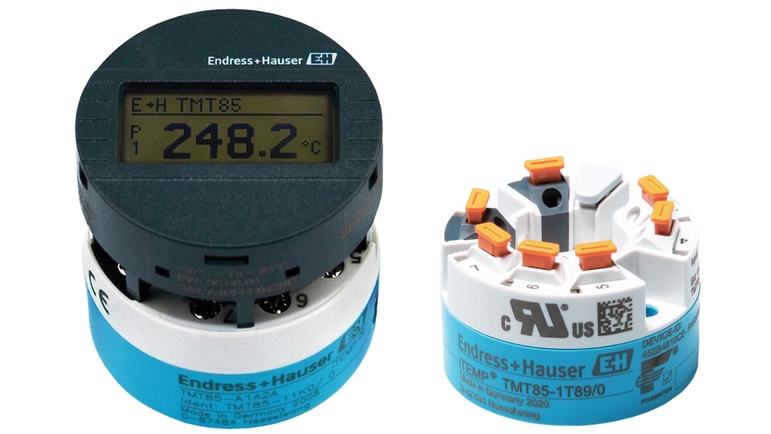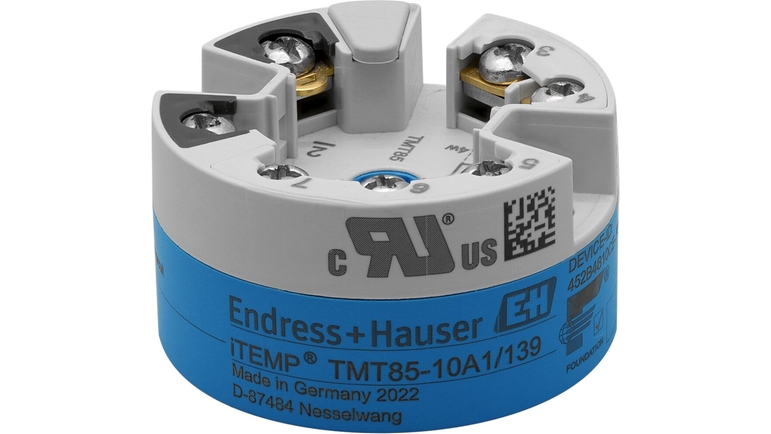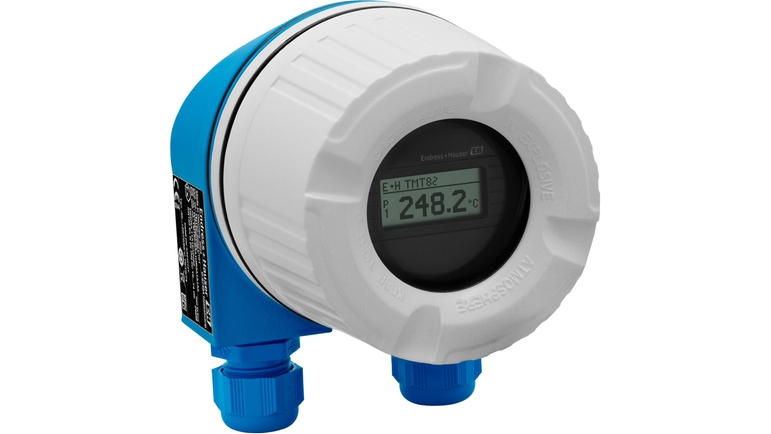 빠른 선택
제안된 옵션 중에서 선택하십시오.
개별 구성
가능한 모든 옵션에서 선택을 계속하십시오.
장점

FOUNDATION Fieldbus™ H1을 통한 쉽고 표준화된 통신


IEC 600079-27에 따른 FISCO/FNICO 준수를 통해 Ex 지역에서 측정 개소의 설계가 간단함

1종구역(Zone 1) 및 2종구역(Zone 2)에서 본질 안전 설치를 위해 FM IS, NI; CSA IS, NI; ATEX Ex ia, Ex nA 등의 국제 승인을 획득해 방폭 지역에서 안전하게 작동


센서-트랜스미터 매칭을 통한 정확도 향상

센서 모니터링 및 계기 하드웨어...
적용 분야

입력 신호를 디지털 출력 신호로 변환하기 위한 2개의 범용 입력 채널과 FF™ 프로토콜

뛰어난 신호 신뢰성, 장기 안정성, 높은 정밀도 및 고급 진단 기능(중대한 프로세스에서 중요)

최고 수준의 안전성, 가용성 및 위험 감소 보장

DIN EN 50446에 따라 평면 터미널 헤드에 설치

벽 또는 배관 설치용 브래킷을 사용해 Ex d 지역에서 사용할 수 있도록 필드 하우징에 설치 가능(옵션)
액세서리 / 예비 부품
The unit is not repairable

Fixing kit cpl.TMT82/85/84 (european)

2x screws, 2x springs, 2x spring rings, 1x sealing CDI-connector

Fixing kit cpl.TMT82/84/85 USA(american)

2x screws, 1x sealing CDI-connector

Set mounting bracket wall cpl. W06 std

Set mounting bracket pipe housing W06 st

DIN rail clip

according to IEC 60715 for temperature head transmitters.

TID10 Service cable

Extension cable for the CDI-interface for remote operation of the TID10 display for service and maintenance work Length: 40cm.

Spare RFID TAG

Consists of: RFID TAG, fixing wire, crimp sleeve.

Display for head transmitter TID10

to plug on. Dot-Matrix measured value display. 12 DIP-switches buttom side. Settings: FF: Simulation, Write Lock. PA: Bus address, Write Lock. Compatible: TMT85, TMT84, TMT82.