Microwave barrier
Switch amplifier
Nivotester FTR325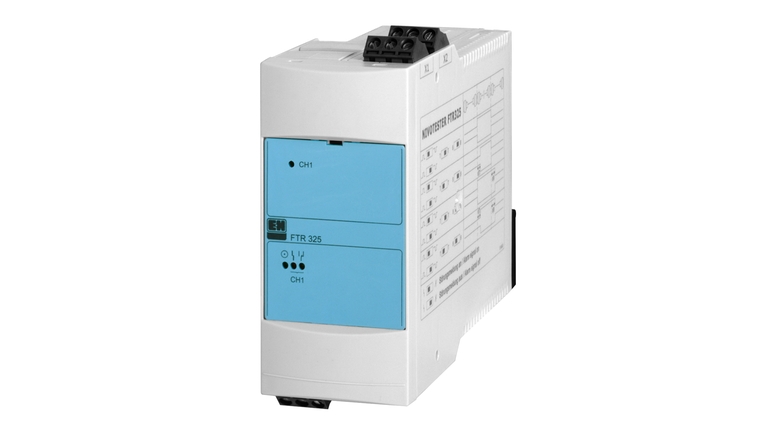 빠른 선택
제안된 옵션 중에서 선택하십시오.
개별 사양 구성
가능한 모든 옵션에서 선택을 계속하십시오.
장점

High level of operational safety through line monitoring up to the sensor

Easy installation due to compact housing for easy inline mounting on standard rack rails and wiring via pluggable terminal block connectors

Selectable pick-up and/or drop-out...
적용 분야

Typical bulk solids are: wood chips, wood dust or flour, plaster, cement, ash, paper or cardboard shred, gravel, sand, dried powders in general, bags and boxes.

Ambient temperature: -20 to +60°C (-4 to +140°F)

Mounting: Standard rack rails

International...
신제품

The Nivotester FTR525 allows convenient adjustment and parametrization of the microwave barrier Soliwave in a well accessible location near the measuring point or in the control room of the plant.