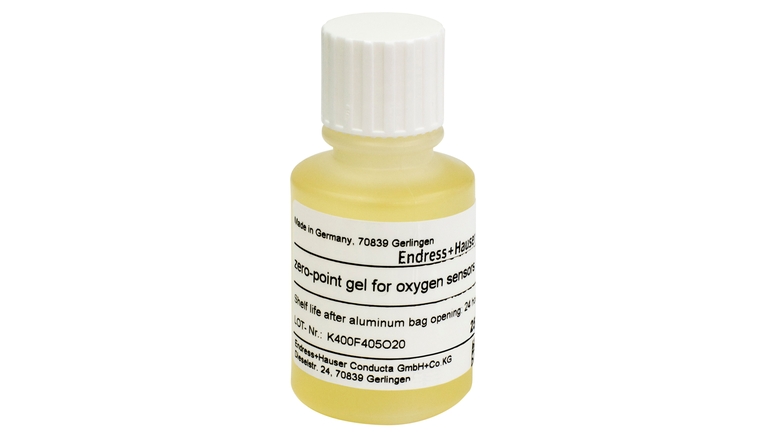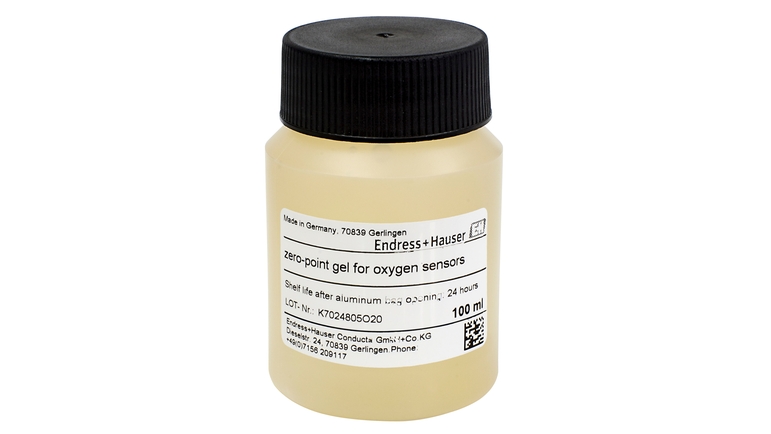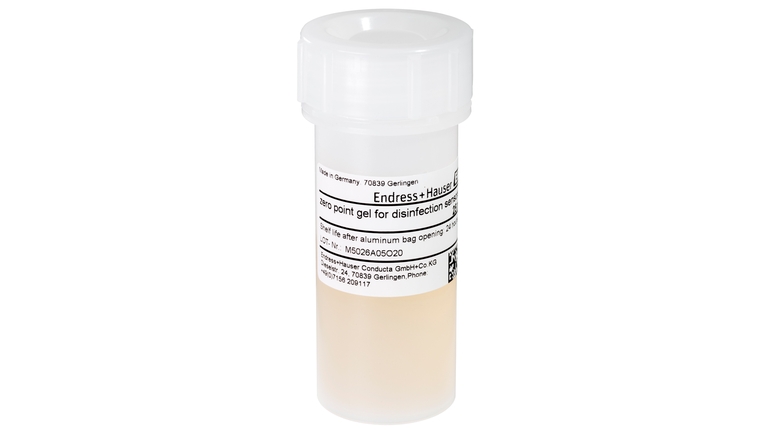 Ready-to-use gel for validation, calibration, and adjustment of oxygen and disinfection sensors
COY8 is a ready-made gel that allows you to detect the true zero point of your oxygen and disinfection (e.g. free chlorine) sensors. This improves the reliability and accuracy of your measuring points leading to increased product quality and yield. What's more, it helps you decide whether a sensor should be adjusted, maintained or replaced. The gel doesn't require additional chemicals or preparation. It is instantly ready to use and is reusable within 24 hours after opening.
FLEX 선택
기술적 우수성
단순성

Fundamental 선택

기본적인 측정 요구사항 충족

기술적 우수성

단순성

기술적 우수성

단순성

Extended 선택

혁신적인 기술로 프로세스 최적화

기술적 우수성

단순성

Xpert 선택

가장 까다로운 어플리케이션 요구사항 충족

기술적 우수성

단순성
빠른 선택
제안된 옵션 중에서 선택하십시오.
개별 사양 구성
가능한 모든 옵션에서 선택을 계속하십시오.
장점

Be sure: exact determination of the true zero of your oxygen and disinfection / chlorine measuring points.

Enhance your product quality: the zero-point calibration improves the accuracy and reliability of your measurements and can increase the quality...
적용 분야

COY8 zero-point gel determines the true zero point of virtually all sensors that measure the parameters:

Oxygen

Free chlorine

Total chlorine

Chlorine dioxide

Etc.

It is used for example in:

Life Sciences
- Fermentation processes

Food & Beverages
-...
성공 사례
The all-round carefree panel

Water Analysis Panels make continuous monitoring of drinking water easy at the water treatment plant in Frasnacht, Switzerland.

Advanced bioprocess control

From time consuming sample analysis to real-time monitoring of critical parameters in fermentation processes thanks to complete solutions from hardware to development and analytical services.

용수 재활용 플랜트의 전도도
측정

냉동 야채 전문 생산 기업 Pasfrost는 Memosens 기술이 집약된 전도도 센서를 통해 플랜트의 멤브레인 상태를 안정적으로 실시간 모니터링합니다.
Water monitoring saves lives

Water is increasingly being considered a valuable product in most countries. Therefore, the acceptance for water wastage is continuously decreasing and the need to control the water quality is rising.