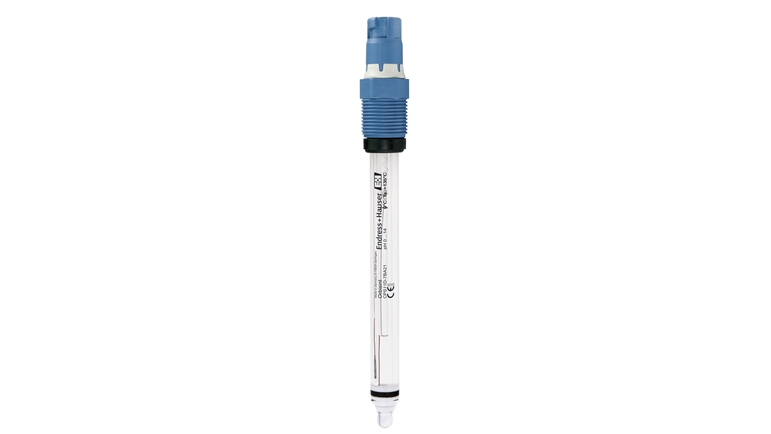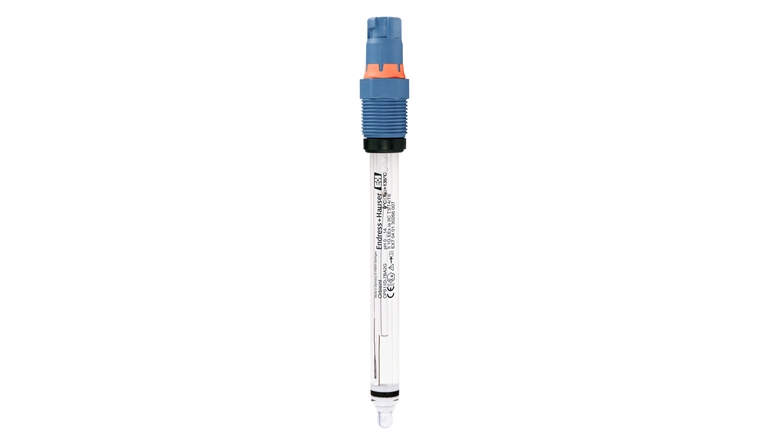 표준 어플리케이션을 위한 Memosens 유리 전극
Orbisint CPS11D는 프로세스 및 환경 기술을 위한 디지털 다목적 계기입니다. 고알칼리성 유체나 방폭 지역에서도 안정적으로 측정하며, 유지보수가 간편하고 작동 수명이 길어 가성비가 뛰어납니다. CPS11D는 Memosens 디지털 기술을 탑재하여 프로세스 및 데이터 무결성을 극대화하고 작동이 간편할 뿐만 아니라 내부식성과 내습성이 우수해 실험실 교정과 예측 유지보수가 용이합니다.
FLEX 선택
기술적 우수성
단순성

Fundamental 선택

기본적인 측정 요구사항 충족

기술적 우수성

단순성

기술적 우수성

단순성

Extended 선택

혁신적인 기술로 프로세스 최적화

기술적 우수성

단순성

Xpert 선택

가장 까다로운 어플리케이션 요구사항 충족

기술적 우수성

단순성
사양 정보

Measurement range

Process temperature

0 to 135 °C (32 to 275 °F)

Process pressure

1 to 17 bar (15 to 246 psi)
Loading alternative products
빠른 선택
제안된 옵션 중에서 선택하십시오.
개별 사양 구성
가능한 모든 옵션에서 선택을 계속하십시오.
추가 구성 요소

장점

유독성 물질의 포집 기능을 갖고 있는 성능이 우수한 전극과 방진이 우수한 PTFE 링 다이어프램을 사용하여 장기간 안정적인 운전

혹독한 어플리케이션에 적합: 고알칼리성 유체 및 최대 16 Bar(232 psi)의 압력에 안정적인 프로세스 글래스

보일러 공급 용수나 주입수 같은 저 전도도 어플리케이션을 위한 염 링(salt ring) 옵션

비접촉식, 유도성 신호 전송을 통한 프로세스 안정성 극대화

센서 및 프로세스별 데이터의 저장을 통한 예측 유지보수

...
적용 분야

안정적인 프로세스 조건에서 프로세스의 장기 모니터링 및 제한 모니터링:
- 화학 산업
- 제지 산업
- 발전소(예: 연도 가스 세정기, 보일러 공급 용수)
- 소각 플랜트


수처리:
- 음용수
- 냉각수
- 우물

방폭 지역 사용을 위한 ATEX, FM, CSA 승인 획득.
액세서리 / 예비 부품
Memoclip label Memosens sensor

for assignment of sensors to measuring loop. 100 sensor clips with printable labels

Technical buffer solution CPY20

pH quality buffer solution, referenced to primary reference material of PTB and standard reference material of NIST. in DAkkS accredited buffer Laboratory.

KCL-Electrolyte solution CPY4

For liquid filled electrodes
성공 사례
용수 재활용 플랜트의 전도도
측정

냉동 야채 전문 생산 기업 Pasfrost는 Memosens 기술이 집약된 전도도 센서를 통해 플랜트의 멤브레인 상태를 안정적으로 실시간 모니터링합니다.
Sensor production: precision in glass

The accuracy of a measuring point stands and falls with the sensor. We have the sensor experts and the equipment to provide you with consistently high accuracy and high quality sensors.

Accredited pH buffer production

Our fully accredited calibration laboratory for pH buffers meets the highest customer requirements and guarantees the reliability of your pH measurements.

Water monitoring saves lives

Water is increasingly being considered a valuable product in most countries. Therefore, the acceptance for water wastage is continuously decreasing and the need to control the water quality is rising.