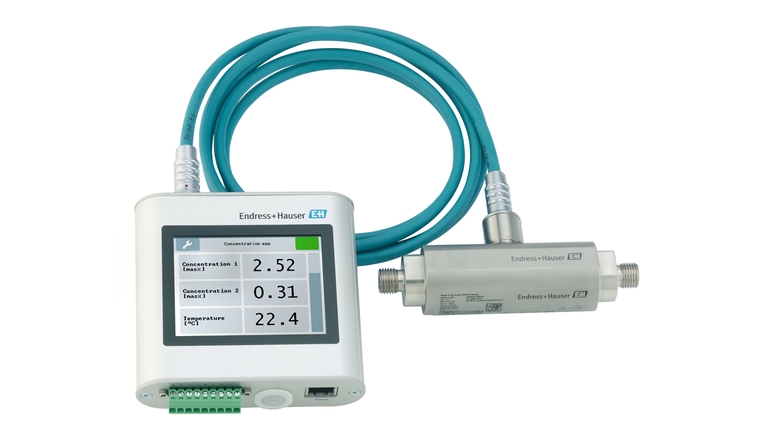 스마트하고 유연한 인라인 버전 농도 측정 계기
Teqwave F는 파이프, 특히 스키드의 실시간 수질 분석에 이상적인 계기입니다. 정확한 현장 농도 측정을 위한 인라인 계기로 장비 제조업체와 최종 고객에게 적합한 솔루션입니다. Teqwave는 최대 4개의 측정 파라미터를 한 번에 모니터링할 수 있어 운영 비용이 감소하고, Teqwave 트랜스미터는 고객의 생산 요구사항을 완벽하게 충족합니다. 또한 유연한 앱 개념을 통해 적용 범위를 개별적으로 정의하고 확장할 수 있습니다.
빠른 선택
제안된 옵션 중에서 선택하십시오.
개별 구성
가능한 모든 옵션에서 선택을 계속하십시오.
장점

사용 편리성과 효율성 – 실시간 현장 수질 분석

완전한 투명성 – 샘플링 없이 제품 품질을 지속적으로 모니터링

최고의 프로세스 안전성 – 견고하고 유지보수가 불필요한 센서를 통해 신뢰할 수 있는 계측 성능 제공

비용 절감 – 다변수 측정으로 측정 개소 수 감소

맞춤형 사용 – 혁신적인 앱 개념, 변화하는 측정 작업에 맞춰 손쉽게 확장 가능

간소화된 프로세스 제어 – 편리한 작동과 명확한 상태 시각화

로컬 데이터 백업 – 최대 7.5년 동안의 측정값을 저장하는...
적용 분야

음파 도파관을 통한 정확하고 신뢰할 수 있는 측정, 가장 작은 변화까지도 감지

파이프 내 액체의 연속 농도 측정

계기 특징

정확성과 내압성

직경: DN 8 ~ 25 (3/8 ~ 1")

산업 규정 준수, DIN 레일을 통한 간편한 설치

3.5" TFT 컬러 터치 디스플레이 또는 LED 표시

4-20 mA, Modbus TCP
액세서리 / 예비 부품
Nr

61

Order code

XPD0047-

Cable remote version, Teqwave

Connection cable between Sensor and Transmitter.

Teqwave F, D9FB, Inline

Measurement device with SAW technology Inline version. Application: Continuous concentration measurement of liquids in pipes. Accurate and pressure-resistant. Innovative app concept. Transmitter: DIN rail installation. :: Inline concentration measuring device – smart, flexible and individual. :: Easy and efficient – real-time in situ liquid analysis.

Software Appl. Package Teqwave Viewer

PC Software update and upgrade packages for Teqwave F and Teqwave I. Updates of existing software version to latest software version. Upgrade of Teqwave Viewer basic package software to variant Viewer with interface for data download. Scope of supply: multi-computer license, multi-user license.